Middlebere excellence continued this morning with 2 Barn Owl, c250 Cormorant, 1 Spoonbill, 1 Great White Egret, c400 Avocet, c300 Black-tailed Godwit, 1 Bar-tailed Godwit, 2 Grey Plover, 1 Common Snipe and Common Whitethroat, with a supporting cast of Chiffchaffs, Meadow Pipits, Stonechats.
Kingfishers continue to return to numerous urban sites in the harbour, having left the rivers as we progress into winter. Records coming in today from Poole Park and Holes Bay. Holes Bay also held 1290 Black-tailed Godwit , 50 Knot, 20 Dunlin, 5 Pintail, 10 Shoveler, 2 Chiffchaff and a Grey Wagtail.
Today's rising tide at Lytchett Bay saw 438 Teal, 4 Wigeon, 114 Redshank, 87 Black-tailed Godwit, 26 Oystercatchers, 15 Curlew, 9 Dunlin and 3 Greenshank and 2 adult Yellow-legged Gull.
Avocet (yesterday) – Middlebere – Peter Moore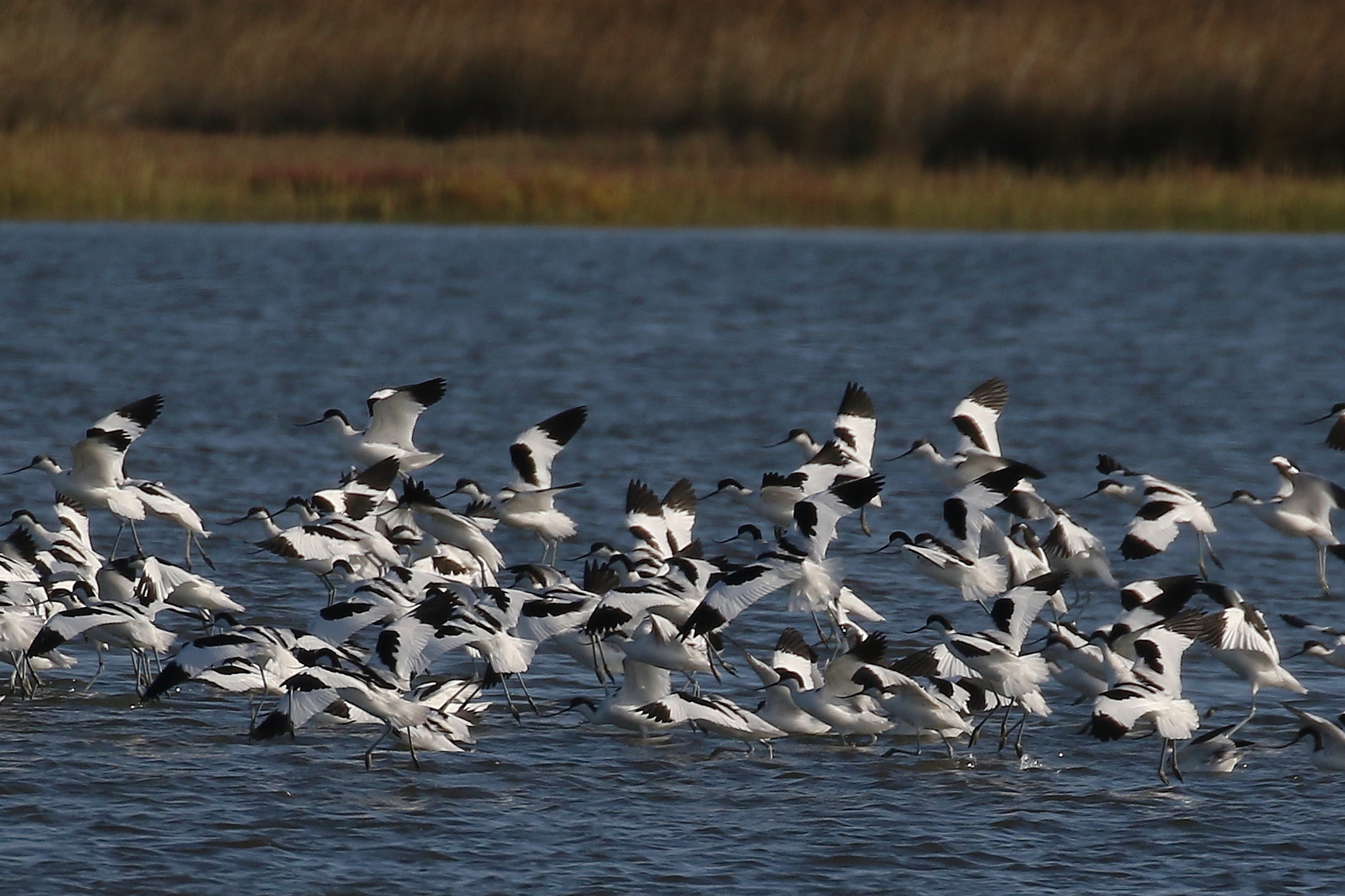 (Feed generated with FetchRSS)